Value-Added Tax is a requirement for tax compliance in the EU and other places around the world. Due to our status as an American company we follow our own domestic tax laws and do not participate in VAT. But, for compliance reasons we can allow you to add your VAT number to your customer profile so that it will appear on receipts and invoices.
How to Add your VAT Number to your Customer Profile
1. Log in to your Account
In the top right corner of the homepage, enter your login credentials and click Enter.

2. Edit Profile
In the dashboard, select My Account and then click Edit Profile.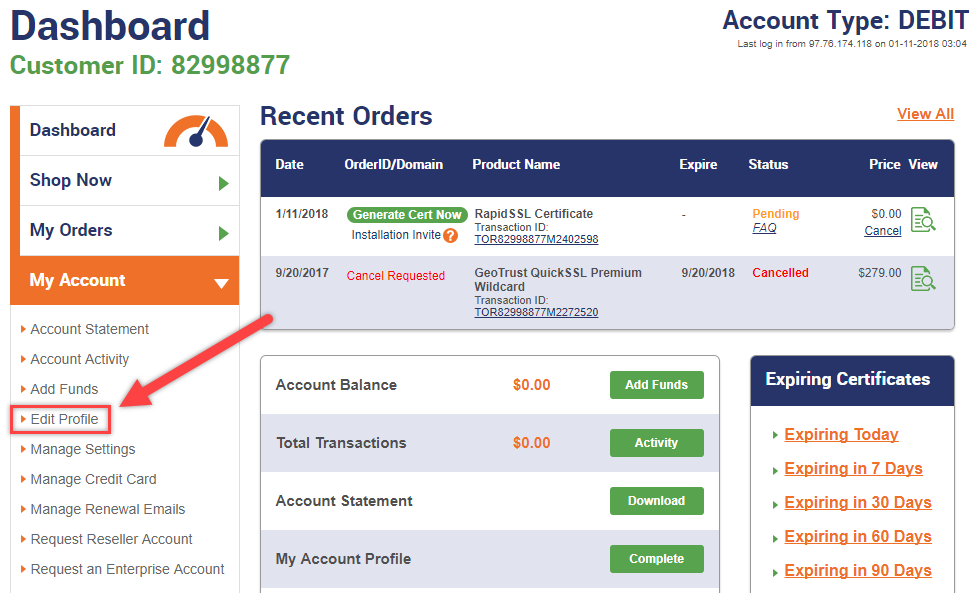 3. Add VAT Number
On your profile page the VAT Number field is second from the top.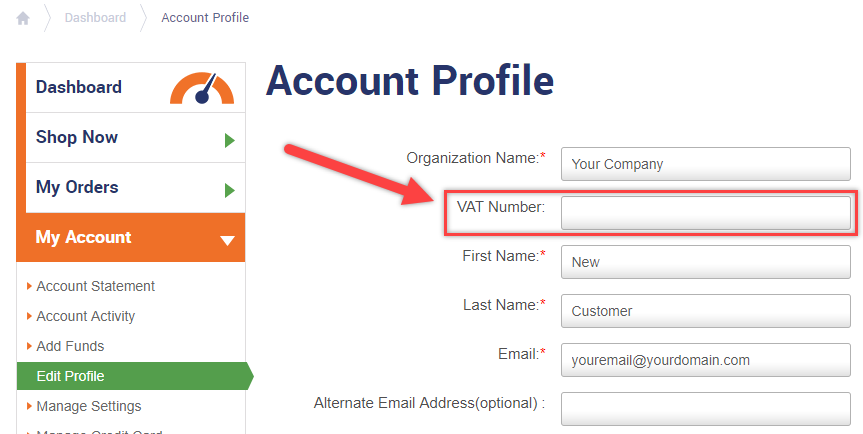 4. Select Submit
After adding your VAT number scroll to the bottom and click Submit.
You have now added your VAT number to your customer profile. It will now appear on all receipts and invoices. Keep in mind, this change is retroactive, too. If you've already turned in a receipt from before when you added your VAT number, just re-download it and it will now show your updated information. You can find instructions on how to view/print your receipts here.
If you have any additional questions feel free to contact us!