Enabling Certificate Details on Chrome 60
Click the Padlock Icon To View Certificates – It's Back and Better Than Ever
One of the most controversial changes Chrome made was moving the link for the SSL Certificate Viewer from the Page Information menu (that little dropdown when you click the padlock icon) to Developer Tools.
For those who have had time to acclimate to the current flow and still hate it, we have great news: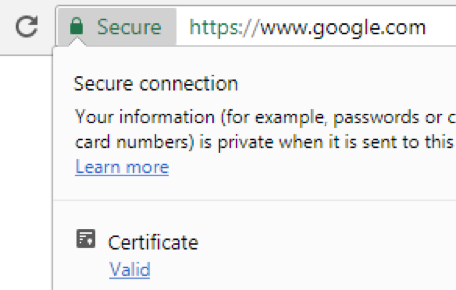 Starting in Chrome 60, which is the current Stable version, you can turn on the old-school Certificate Viewer link. This will allow you to click the padlock icon on any HTTPS page and open the certificate with only two clicks.
Clicking the "Valid" link immediately opens the certificate. No need to deal with Developer Tools – which users had complained was slow to load.
And guess what!
It's better than it has ever been. By hovering over the "Valid" link, a tool-tip will appear that tells you the issuing CA. This only appears for valid certificates to avoid any spoofing or other malicious attempts at confusion.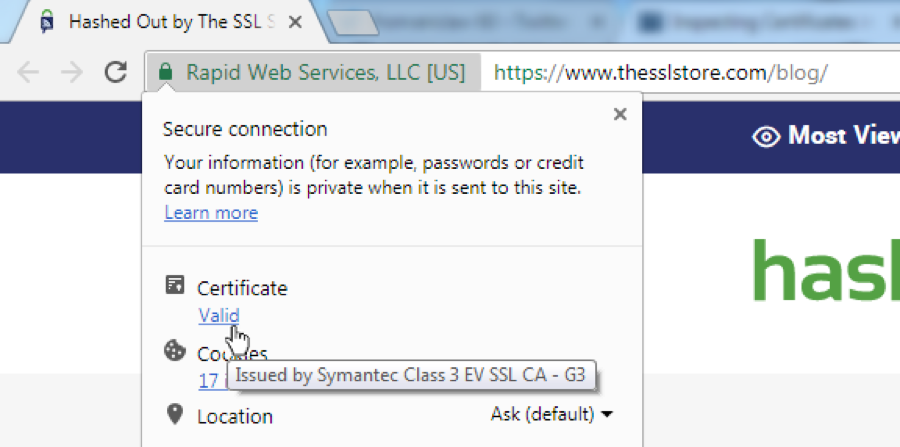 All you need to do is follow these short instructions below to enable the feature – which is currently off by default until Chrome finishes rehabbing the Page Information menu.
Enable Certificate Viewer:
Copy and paste chrome://flags/#show-cert-link into your address bar
Click "Enable" to turn the flag on that controls the Certificate Viewer link.
At the bottom of the page, click "Relaunch Now" to immediately restart Chrome and apply the changes.
Click the padlock icon on any HTTPS website (including pages with connection errors) and then click the link under the Certificate section to immediately open your operating system's Certificate Viewer.
Achieve inner peace.
For more information on an HTTPS connection/configuration, the Security pane in Developer Tools is still the place to go. That is where information about the TLS version, cipher, and other origins live.