The most informative cyber security blog on the internet!
Notice: By subscribing to Hashed Out you consent to receiving our daily newsletter.
About the Author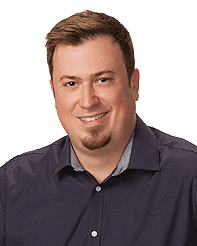 Patrick Nohe
Patrick Nohe serves as the Editor-in-Chief of Hashed Out, in addition to his duty as content manager for The SSL Store™. A graduate of Florida State University, Patrick started his career as a reporter for the Miami Herald. He applies that commitment to journalism, along with his newsroom experience, to running Hashed Out. After joining The SSL Store™ in January of 2016, it was Patrick's idea to turn the company's small blog into the press shop it is today, thus Hashed Out was born. As someone who has worked hard to learn the ins and outs of encryption, hashing, browser UI/UX and general cyber security from the ground up, Patrick has a unique insight into what the average internet user knows and doesn't know – as well as how to explain it in a way that's relatable. Patrick is always keeping tabs on the latest cyber security news and trends in order to keep Hashed Out's readers' thumbs on the pulse of the industry. You can follow Patrick on Twitter and LinkedIn, or check back here every Monday-Friday to read his latest insights on the world of web security.