1,000,000 Readers for 2018 – Thank You! [Survey]
Now we'd like to know what we can do better!
Two years ago we made a decision to rebrand The SSL Store's blog and turn it into a cybersecurity vertical with a focus on encryption. Admittedly, this was a little bit outside the box for an SSL service, but our COO saw the vision and was willing to devote some resources to it.
So, we totally revamped the look and feel of the blog and in May of that year we launched.
That first year was slow. We did 28k visitors for the entire year and a lot of times it felt like we were just sending articles into the void. But we kept plugging away, publishing three times a week at first, then ramping it up to five—all the while working to become an authority on the subjects of SSL/TLS and digital privacy.
And in the last two years we've grown a lot.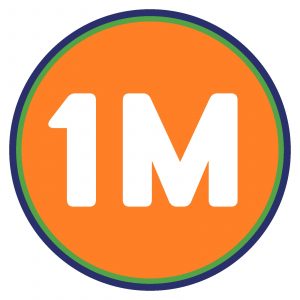 Last week we welcomed our millionth visitor of 2018. Nowadays we do more than 28k visitors – our 2016 total – in a week. And we owe it all to you. So with deep sincerity, from the bottom of our hearts—thank you.
How can we be better?
We're proud of how much we've grown, but we're definitely not satisfied. There's a lot more we can and will do to continue growing and to continue providing you with insights and information on the SSL/TLS ecosystem and the greater digital certificate industry.
But we want to know what you want to see from us in the future, too. If you don't mind taking a few moments of your time to fill out the survey below it would help us continue to improve Hashed Out, and by extension your experience.
We know your time is valuable, that's why this survey is only three questions. Thanks again for your support and we look forward to hearing from you!