The SSL Store acquires South Africa's top SSL service
The SSL Store, the world's foremost SSL service, extends it global reach into a new continent
As of August 13, 2018 The SSL Store™ has acquired TTS Web Security PTY ltd., known by its trade name: TrustTheSite.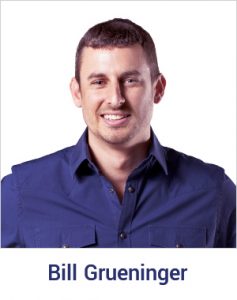 This acquisition will serve to bolster The SSL Store's newly minted EMEA operations, extending our reach into Africa and enabling us to better serve the security needs of South Africans, as well as the rest of the continent.
"The timing is perfect," said Bill Grueninger, COO of The SSL Store™. "Massive industry changes continue to make it more challenging for businesses to protect their customers, data and brand. TrustTheSite has done an outstanding job helping companies across Africa navigate these changes and has become the go-to provider for the right SSL certificates at the right price for SMBs, Mid-Market and Enterprise companies, and IT Service Providers. They were already experiencing rapid growth and, now that encryption is required to avoid "Not Secure" website warnings, demand was pushing them to the tipping point.
"Joining The SSL Store™ allows them to maintain all their existing relationships in the region while leveraging the support skills provided by a team of over 75 web security specialists committed to their success."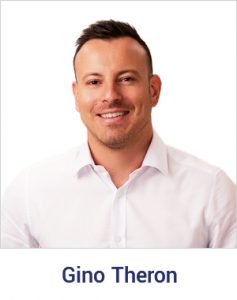 South Africa, boasting a population of nearly 56-million people, owns the continent's most robust economy. Over the past decade TrustTheSite has worked tirelessly to help the South African economy continue to evolve and grow through supporting its IT and telecommunications industry with strong security products. As Ecommerce continues to proliferate throughout the country, region and continent, more and more opportunities for cybercrime and fraud will present themselves.
Helping people feel more secure using the internet has never been more important.
"We've worked hard to earn the opportunity to be the SSL reseller of choice for many of South Africa's largest banks, government agencies, IT companies, professional services firms, health and wellness titans, universities and technology providers," said Gino Theron, former CEO of TrustTheSite.com. "We know from experience that local relationships and resources are high on the list for South African companies when choosing suppliers. This acquisition provides existing customers and partners of The SSL Store™ located in the region to now have local resources that understand the unique business models, needs and challenges of doing business here. It also enables The SSL Store™ to deliver industry-leading website security solutions to the sizeable number of organizations in South Africa that need to meet the new requirements and protect their brand."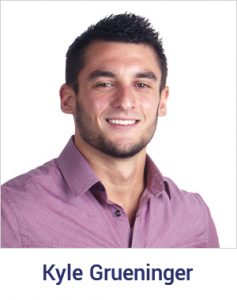 The SSL Store™ has been expanding its operations around the globe. Our EMEA operation now has offices in The Netherlands and South Africa, in addition to our APAC operations in India. With this acquisition South African consumers will have an unprecedented level of service in the digital encryption sector. Spearheaded by Theron and Partner Growth Manager Nikolai Kaufman, and backed by their expertise and familiarity of the market, consumers can now expect:
Access to a team of over 75 highly qualified SSL specialists
24/7/365 customer support via phone or live chat
A choice of some of the most robust PKI & SSL/TLS management tools
Time saving efficiency throughout the SSL process, from validation to issuance to renewal
The ability to boost profitability with turnkey SSL reseller solutions
Automation options to further streamline management of the entire SSL life cycle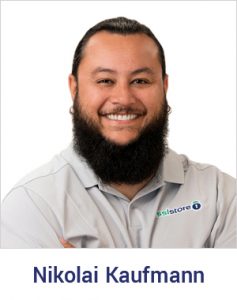 For customers and partners of The SSL Store™ and TrustTheSite, very little changes. You'll still be able to purchase certificates just as you always have, all your current orders are still in good standing. The only difference you'll notice is an improvement to your control panel—one that will provide you with greater control and streamlines ordering and validation.
With the full weight of The SSL Store's resources and support behind them, Gino and his team will have the tools to better assist South African companies and organizations at all levels – from SMBs to Enterprises – with the challenges presented by certificate visibility, management and cost.
Kyle Grueninger, The SSL Store's Director of Channel Operations has worked with Gino's team for nearly six years. He was instrumental in the acquisition and could barely contain himself when it became final.
"Both Nikolai and Gino have held positions with the top Certificate Authorities and have developed strong relationships with global organizations," said Kyle. "That insider knowledge combined with 20-plus years of experience as dedicated SSL solution specialists brings a wealth of hands-on knowledge to every customer situation."
"Companies and partners in South Africa now have Nikolai Kaufmann as their local advocate," added Bill. "He knows how to fully leverage all of The SSL Store's resources to make them more efficient, secure and profitable. The end goal is to take the hassle, risk and time out of managing SSL certificates, as well as enabling partners, such as web hosts, domain registrars and marketing agencies to make SSL a simple, integral part of their value add for their customers."
It's fair to say The SSL Store™ has gone global, and we're excited to simplify SSL/TLS for even more people. After all, if everyone's going to be required to use SSL, then everyone should have a chance to work with the best.
---
Editor's Note: While we make it a point to keep a degree of autonomy from our sales operations here at Hashed Out – something that allows us to maintain our objectivity – today we want to announce some exciting news for our company.